Lizzie is one of our lovely receptionist and today we get a glimpse into her life at the practice.
Grab a cup of tea, sit back, relax and let's spend the day in the life of Lizzie…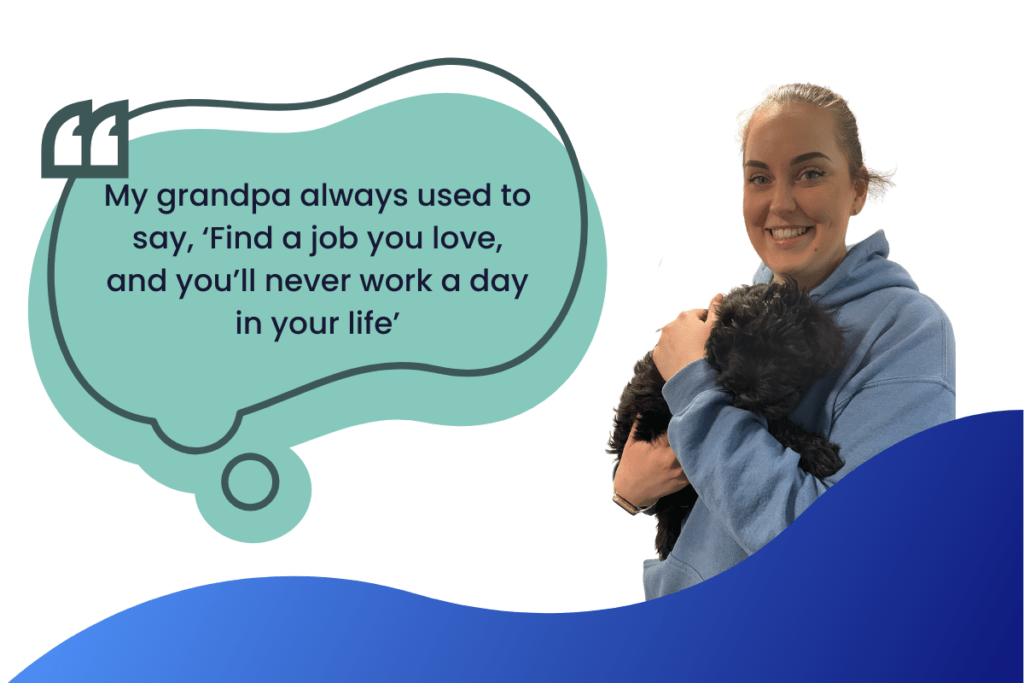 Every day is a little bit different, there is never a dull moment when you work with animals!
Who wouldn't want that?
My grandpa always used to say, 'find a job you love, and you'll never work a day in your life', and nothing has ever rung truer.
The receptionist role within a veterinary practice is more demanding than people realise. Expecting it to be a nice fluffy job, answering the phone, making appointments & drinking tea. It is a receptionist; how hard can it be?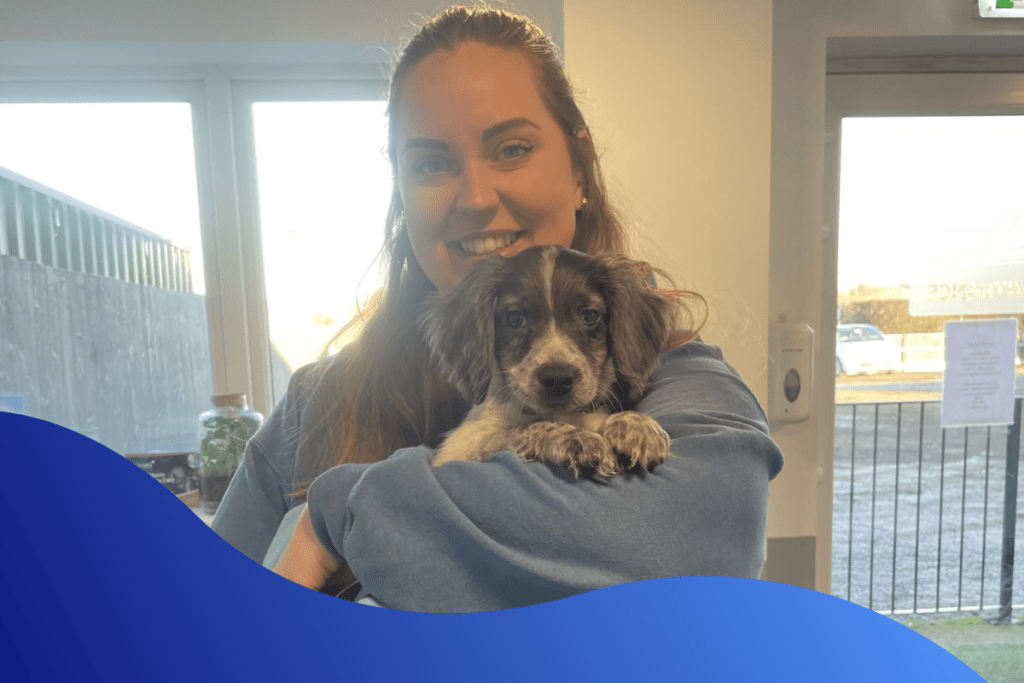 Entering the practice, the receptionist is the person always happy to see you, to get you checked in, to check all your details on the system, your pets details, to check the weight of your pet and get everything set up so the vet can assess your account and get everything they need to be able to treat your fury friend and get back in contact with you, should they need to for any lab results or any other reason.
The receptionist is the first port of call when contacting any veterinary clinic, the first voice, first smile, first contact.
A friendly, reliable voice at the end of the phone can be so important as they are the first person you talk to, not only for the very exciting moments when you first get your pet home, getting the vaccinations organised, flea and worm treatments, food advice; but also, at some of the saddest, when it's time to let your cherished pet go over the rainbow bridge.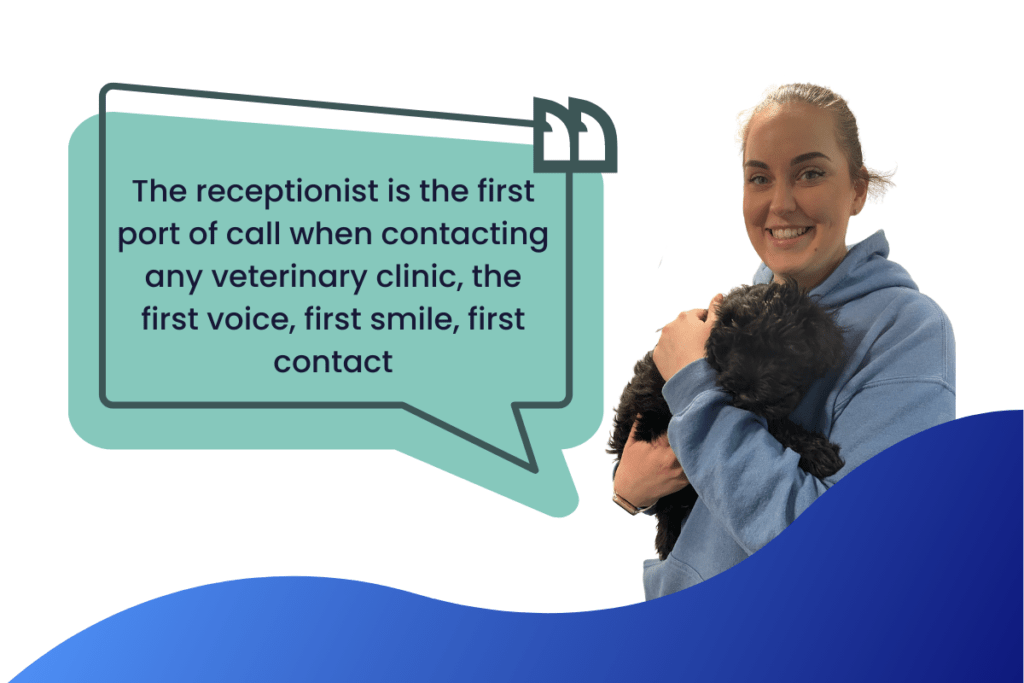 Occasionally, the receptionist is the person waiting for your arrival, with the box of tissues at the ready, a bag of treats and all the cuddles and love; ready to hear all your stories and share the last moments before you say goodbye.
Once you come out of your appointment, the receptionist is the person to get all your medication dispensed, take payment, and get any future appointments booked in for you and your pet.
You will always see a minimum of two people on our reception desk; it is very much a team effort! Although we do each have our own individual tasks for the day we work together to make certain nothing slips through the net and all runs smoothly. All medication required is to be checked by two separate people before being handed over to a client.
For many of our tasks, we work together utilising each other's strengths to get the work done as effectively as possible. You will occasionally see us doing each other's tasks to help us get ahead, enabling us to deep clean before the next consultation appointment or do a task that requires another set of eyes.
As a receptionist team, we have a couple of other particularly notable members of the team, George, and Steve. George is our floor cleaner; he is used on both hard floors and carpet. We see George the carpet in reception daily, at least once a day, as this is prime position for dogs to go tinkles! Steve is our steamer, we use Steve on all the chairs, walls, doors, floors, wherever we can steam, we steam! Cleanliness is very high on the priorities within the practice. We love George and Steve!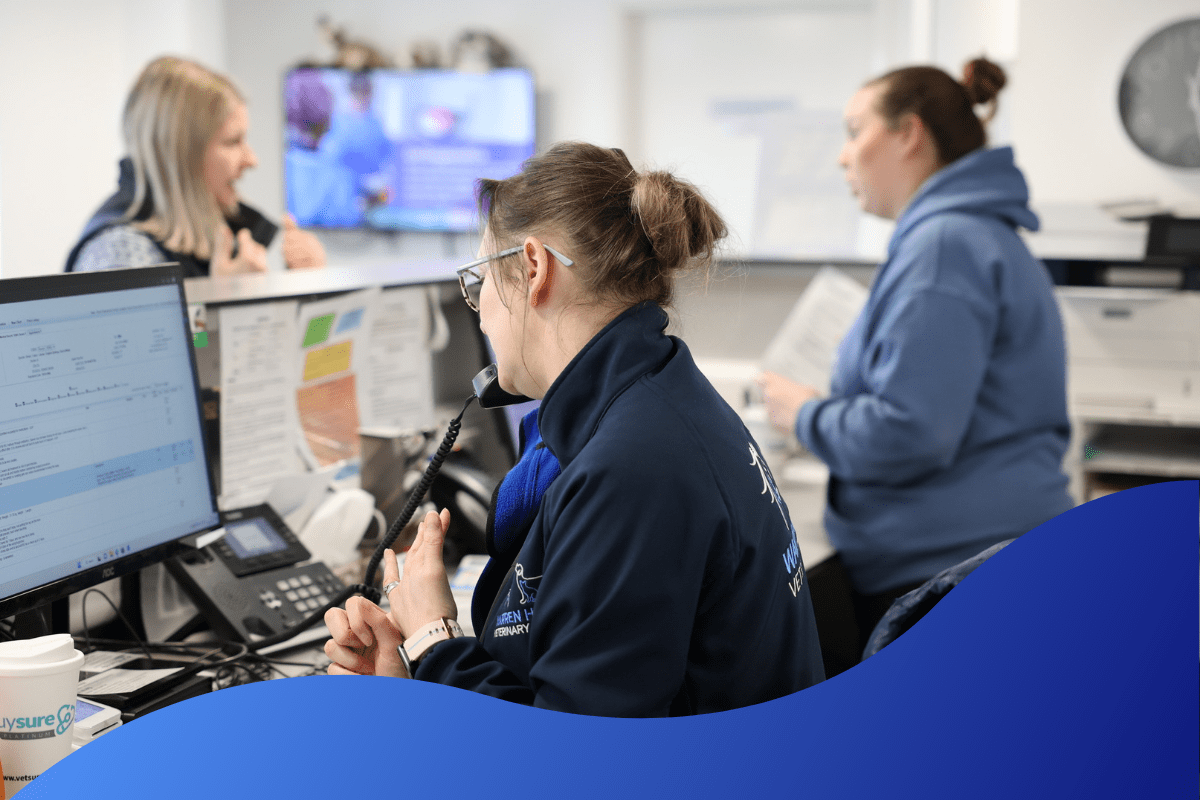 It is very much a team effort!

Lizzie Price – Receptionist
Receptionist one is the person who focuses on knowing who is walking through the door and who is where within the practice, which consult room and which vet.
Their focus is to make the client experience the best it can be, this includes keeping everyone informed on the occasional wait time and offering tea and coffee if they're going to be a while.
They have tasks like attaching lab results to the files and informing the vets when the results have been received, ensuring all WhatsApp messages, emails and other communications are received and replied to in a timely manner.
They are the person to call back all the operations, sedations, and emergencies from the previous day to check that your pets are healing and recovering nicely. They are the person who gets all the forms for surgery completed from clinical to consent. They are also the first port of call for any insurance claims to be processed that day.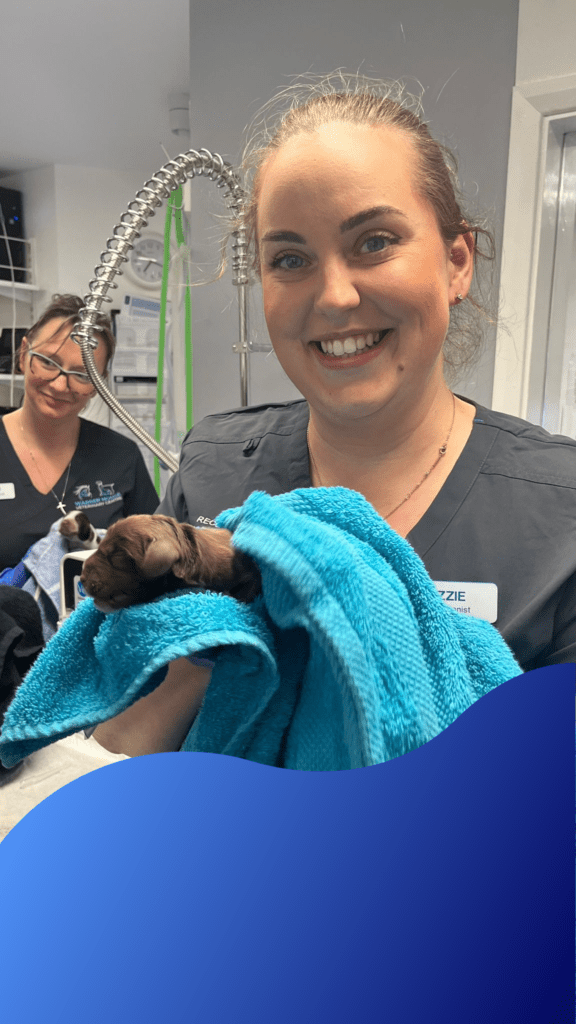 Receptionist two is the person who does all the behind-the-scenes bits, ensuring temperatures are all correct for storing medication, ensuring the car park, waiting room and reception are all disinfected and tidy with the help of George & Steve, and they check that the water bowls and ramp are available for any dogs coming in. They ensure all the scanning of any paper documents, like bloods, are attached to your account. They will also cash up at the end of the day whilst receptionist one is doing the end of night cleaning.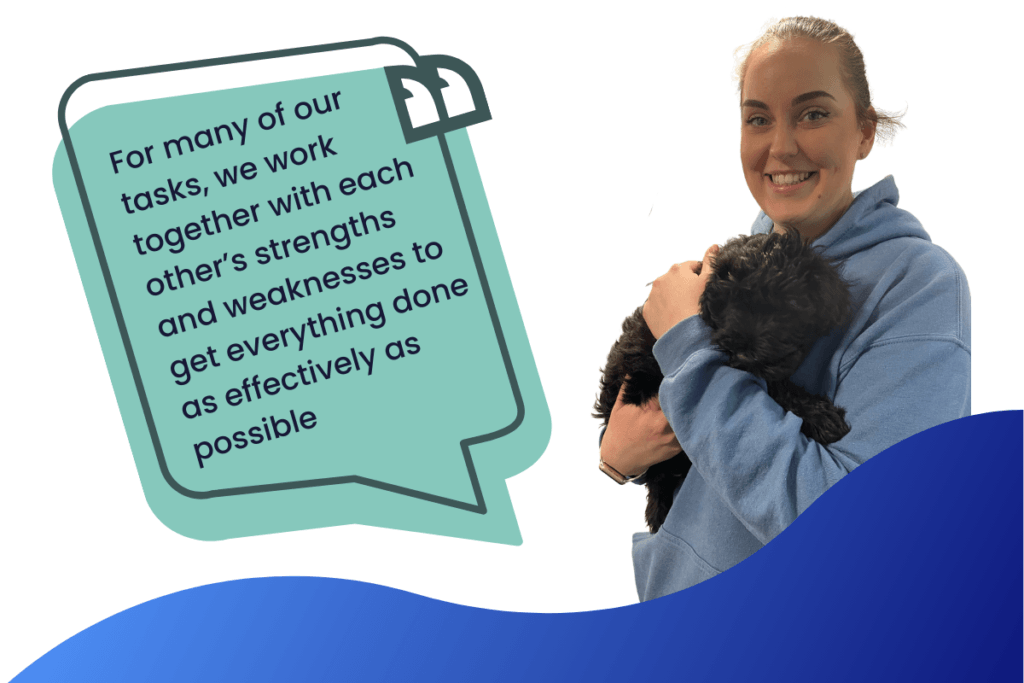 The receptionist role is one I am thrilled to be in, although never a simple one, where most days never go to plan; at warren house, I learn something new every day, I laugh and smile, I share your tears. At Warren House, each pet that walks through the door is treated as one of our own. At warren house, we are family.
At warren house, we are family.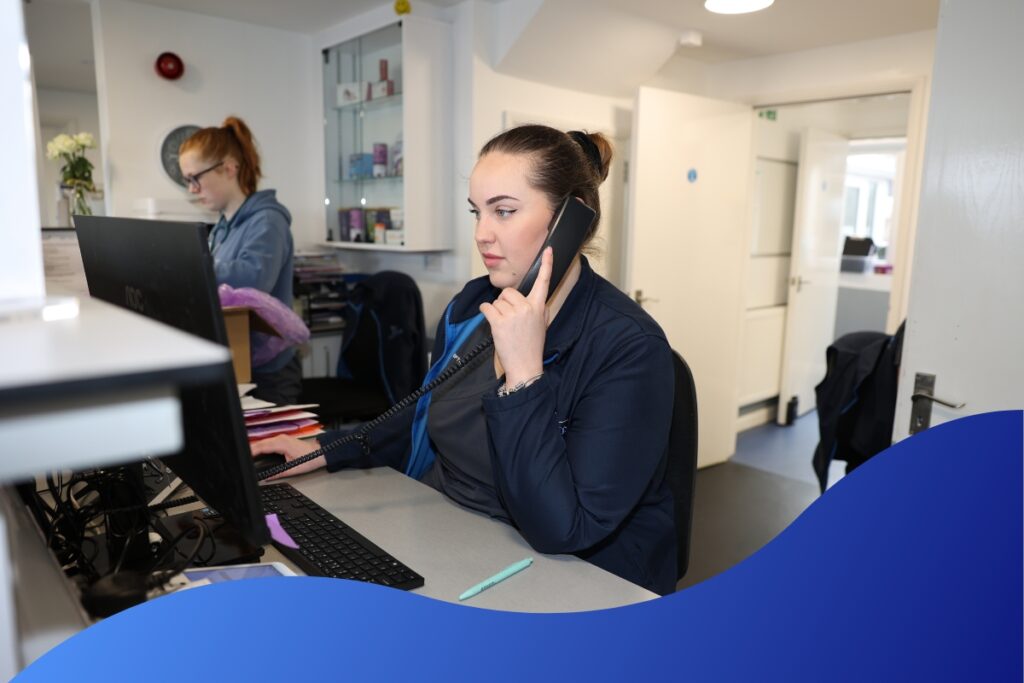 Thank you for reading, we hope you enjoyed a day in the life of Lizzie! 💙