What Is A Vet Consult?
During your veterinary consultation, we will discuss any concerns you have about your pet.

Your veterinarian will ask you many questions about your pet's general health and condition and the main reason you brought them to us.

It's important to be as detailed as possible, as understanding your pet's history is an essential part of arriving at an accurate diagnosis.
Included In Our Pet Care Plan
Our Vets
Our vets are greatly experienced, highly trained, professional and will understand everything just by observing your pet from a distance, including assessing how they walk or hold their head, and their general condition.

Our vet may also need to perform a thorough examination. physical assessment. This inspection will usually require someone to hold the animal and sometimes the best person to do so will be yourself. At other times, the veterinarian may call a nurse or nursing assistant to help.
What To Expect?
During an examination, our vet will check your pet's eyes, ears, and mouth. They may also feel your pet's belly or stretch his or her limbs, or listen to their heartbeat or breath. Your pet can't talk and our experienced vet can get a lot out of these types of procedures.

Our vet is picking up information all the time and the more information that is accumulated the more likely a diagnosis can be made.
Rosa
Senior Veternary Surgeon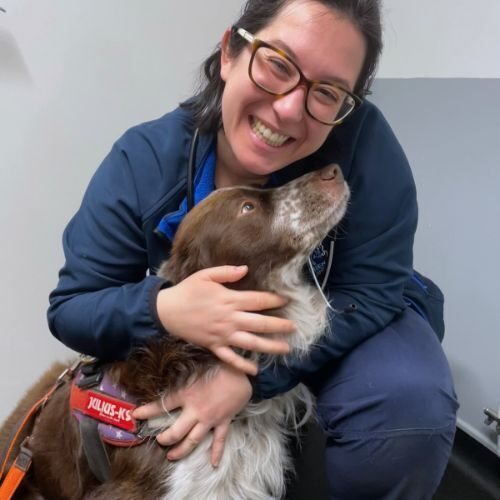 Federica
Veterinary Surgeon