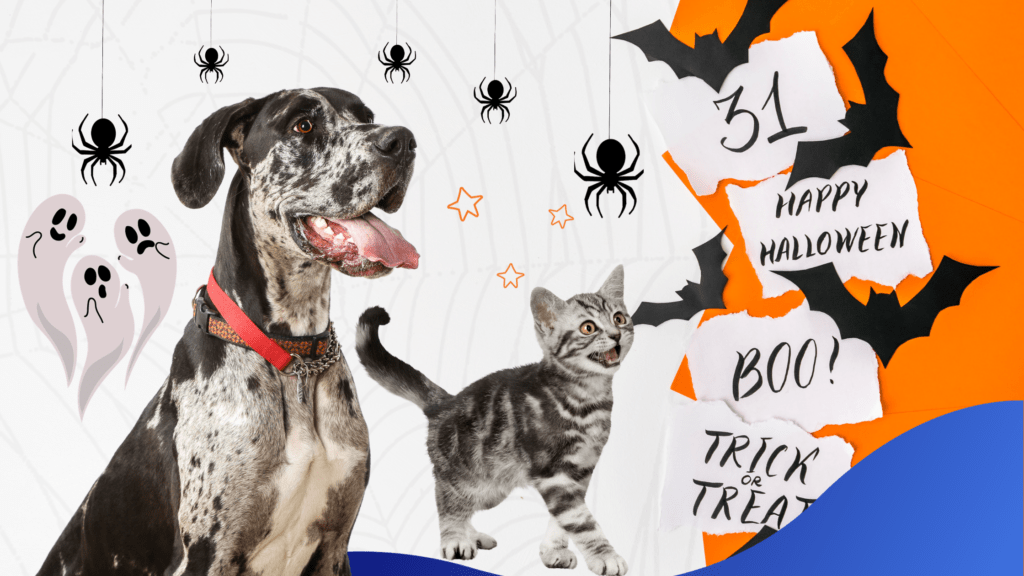 Whilst ghosts and vampires can scare us, nothing scares us more than our pet's being in danger. This Halloween there maybe dangers in your home for pets…
With the spooktacular time of the year fast approaching, we have compiled a Halloween safety guide to keep pets happy.
Although many of us enjoy Halloween, it can be a stressful time for pets. With more knocking on the door, people getting dressed up, and more visitors entering your home, pets may feel uneasy.
This is also the time of year when there are a lot of human treats, snacks, and decorations around the house, which can seriously harm our four-legged friends.
So let's brush off our broomsticks and get ready to make your home a safe one this Halloween…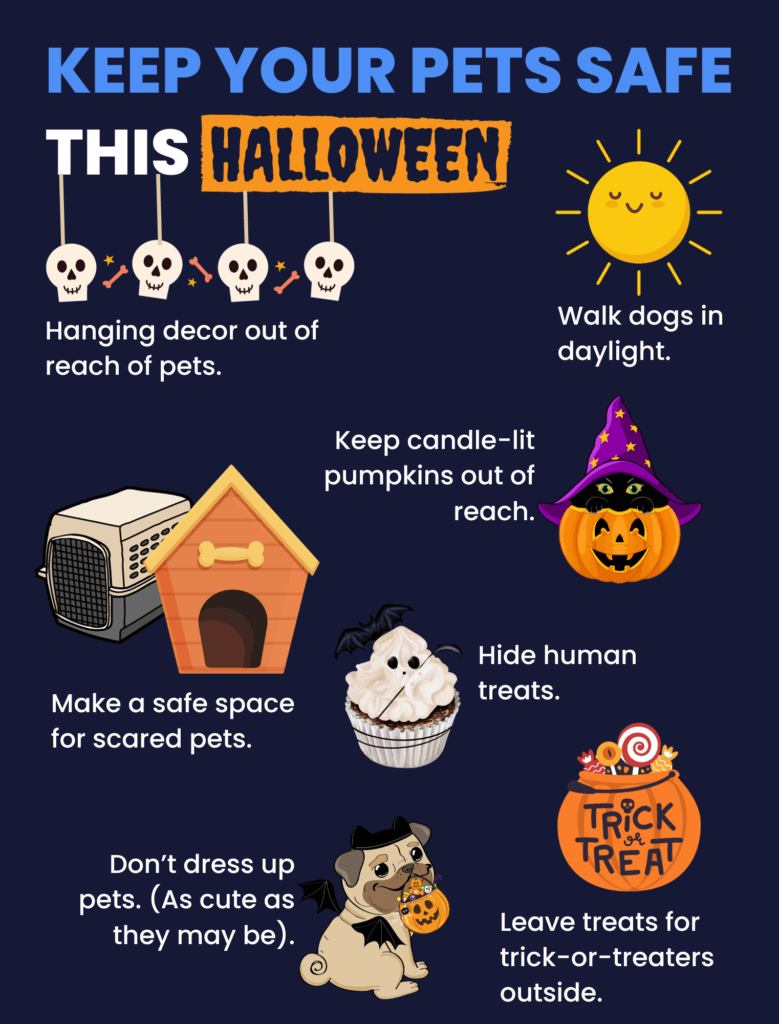 Move Candle-lit Pumpkins
If one of your favorite Halloween traditions is carving a pumpkin, make sure the carving tools and candle lighting are far away from your furry friends. Candle-lit pumpkins may look fantastically haunting but to prevent curious pets from burning their noses this Halloween, keep them out of reach. Once the holiday season is over, be sure to dispose of pumpkins safely to avoid your pet eating spoiled or moldy pumpkins.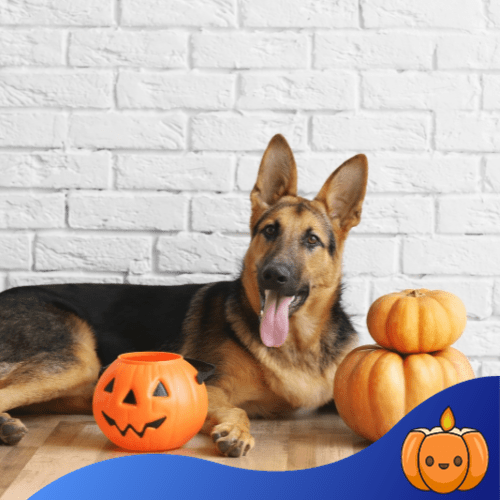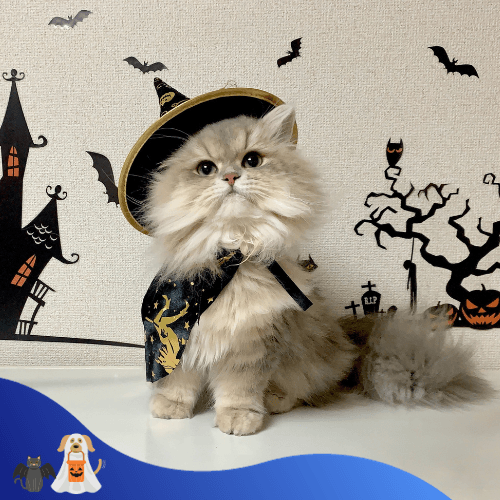 Cute but NO! Don't Dress Up Your Pets.
Even though we like to wear frightening costumes, most animals don't. Costumes can make pets stressed and uncomfortable. Our four-legged furbabies are cute enough as they are, so we recommend avoiding Halloween costumes for your pets.
Walk Your Dog In Daylight
To avoid stress in dogs, take them for a walk before dark. Trick-or-treaters in costumes can scare our pets, so it's best to stay home with them before Halloween activities begin.
For cats, encourage them to come home earlier by moving dinner time before dark. Provide a bed and litter box for the evening and don't forget to shut the cat flap if you have one!
Close curtains and windows if there is a lot of noise outside. If your pet seems nervous or anxious, it's best to avoid going out and leave them alone. Instead, why not enjoy a spooky movie night together?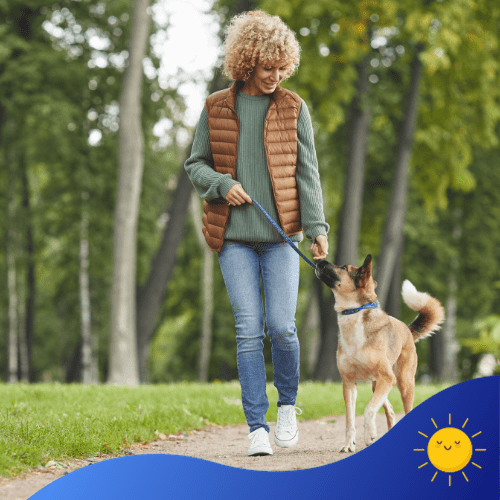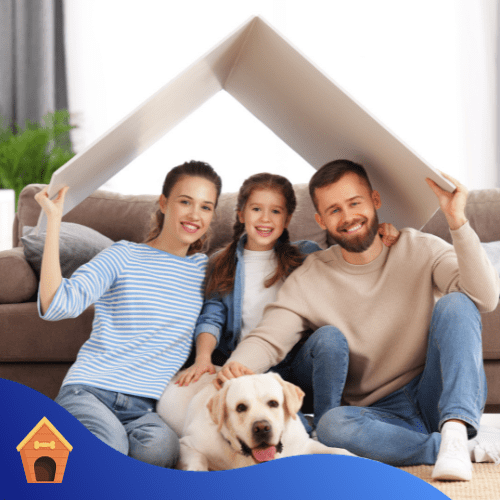 Create A Safe Space For Your Pets
If you're hosting a Halloween party or in a neighborhood with lots of trick-or-treaters, help your pet feel calm and safe by setting up a den in a quiet corner away from the activity.
Hide Human Treats
Chocolate poisoning is extremely dangerous to our pets, it contains a substance called theobromine, which is toxic, to dogs, cats, and rabbits.
Sweets can also be dangerous for pets if they contain the sweetener xylitol (birch sugar).
As we fill our cupboards with delicious Halloween-themed treats, make sure all candy and wrappers are kept away from pets.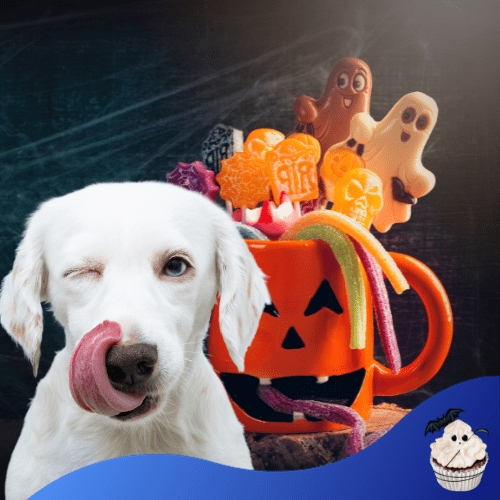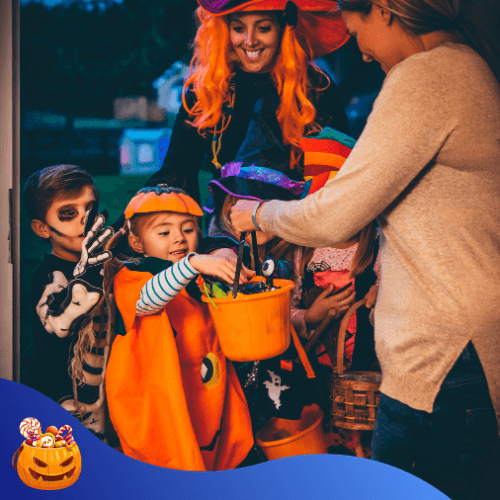 Leave Trick-or-treaters Treats Outside
Knocking on the door and strangers approaching your home can make some pets nervous, especially if they are not used to visitors. This Halloween, why not place a "help yourself" bin filled with treats outside your front door or at the end of your driveway? That way, trick-or-treaters can help themselves to sweets without unsettling your pet. You should make sure your food containers have secure lids so other animal neighbors can't access the treats.
Safe Halloween Decorations
Many cats and dogs love to play with hanging decorations.
But once they get their paws on them, they can chew or swallow something harmful, which can lead to serious problems such as intestinal blockage.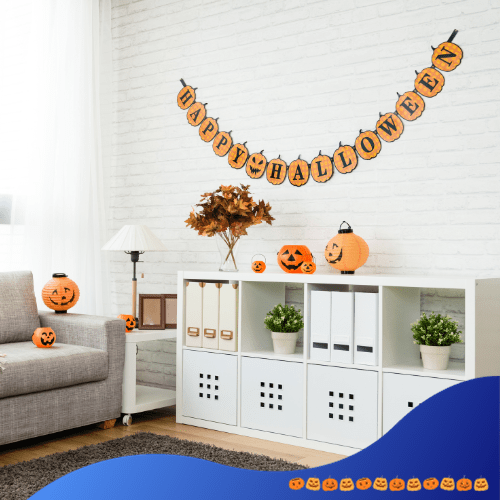 We hope you have found this helpful, until next time…