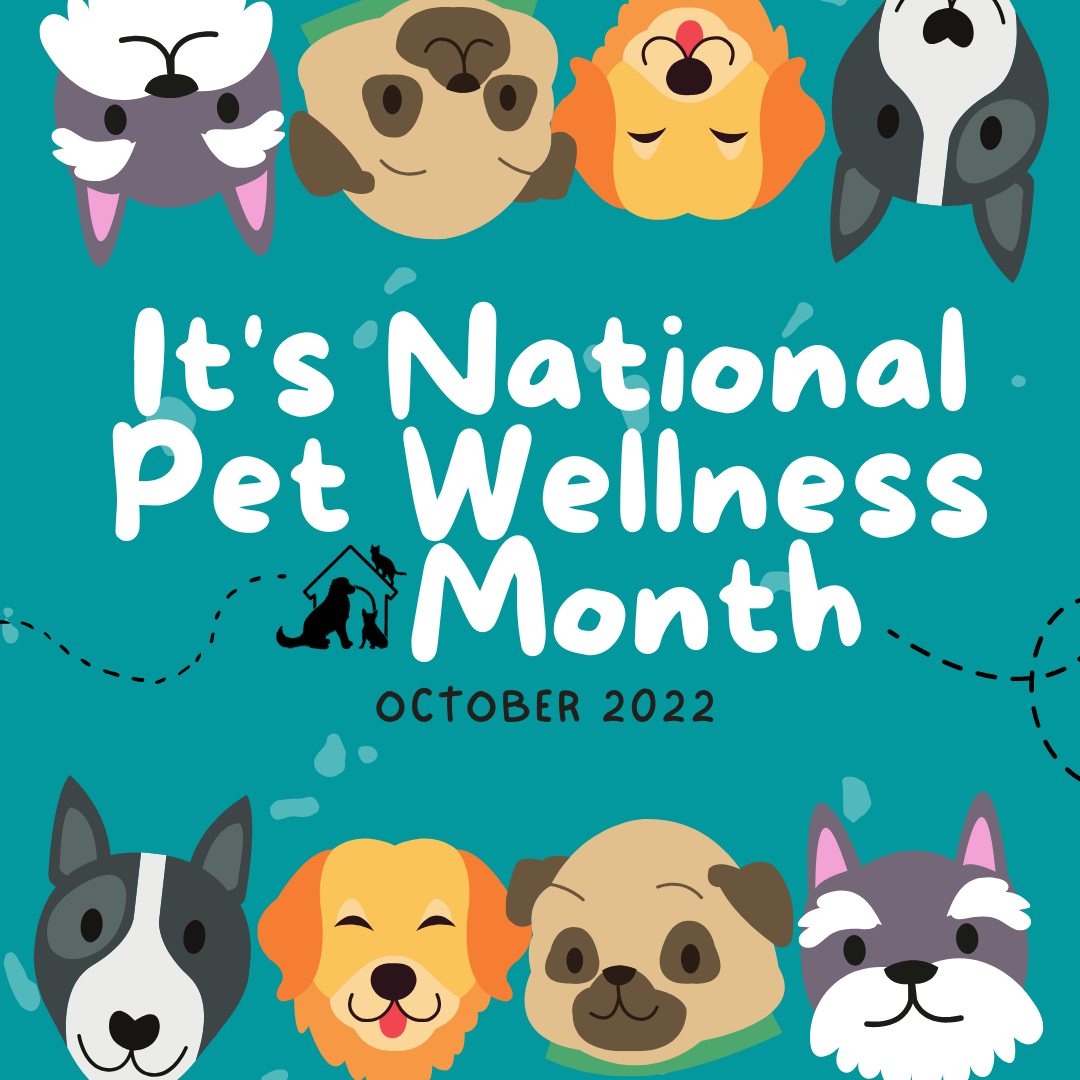 October is National Pet Wellness Month
Dogs and cats age six to ten times faster than humans, so it's important that we ensure their health and well-being is looked after.
All pets should have a full health check at least once per year (usually at the time of their annual vaccination). We recommend that older pets (cats over ten years, dogs over eight years old) are checked every six months as they can be prone to developing age related health conditions.
Contact us to get a health check booked in