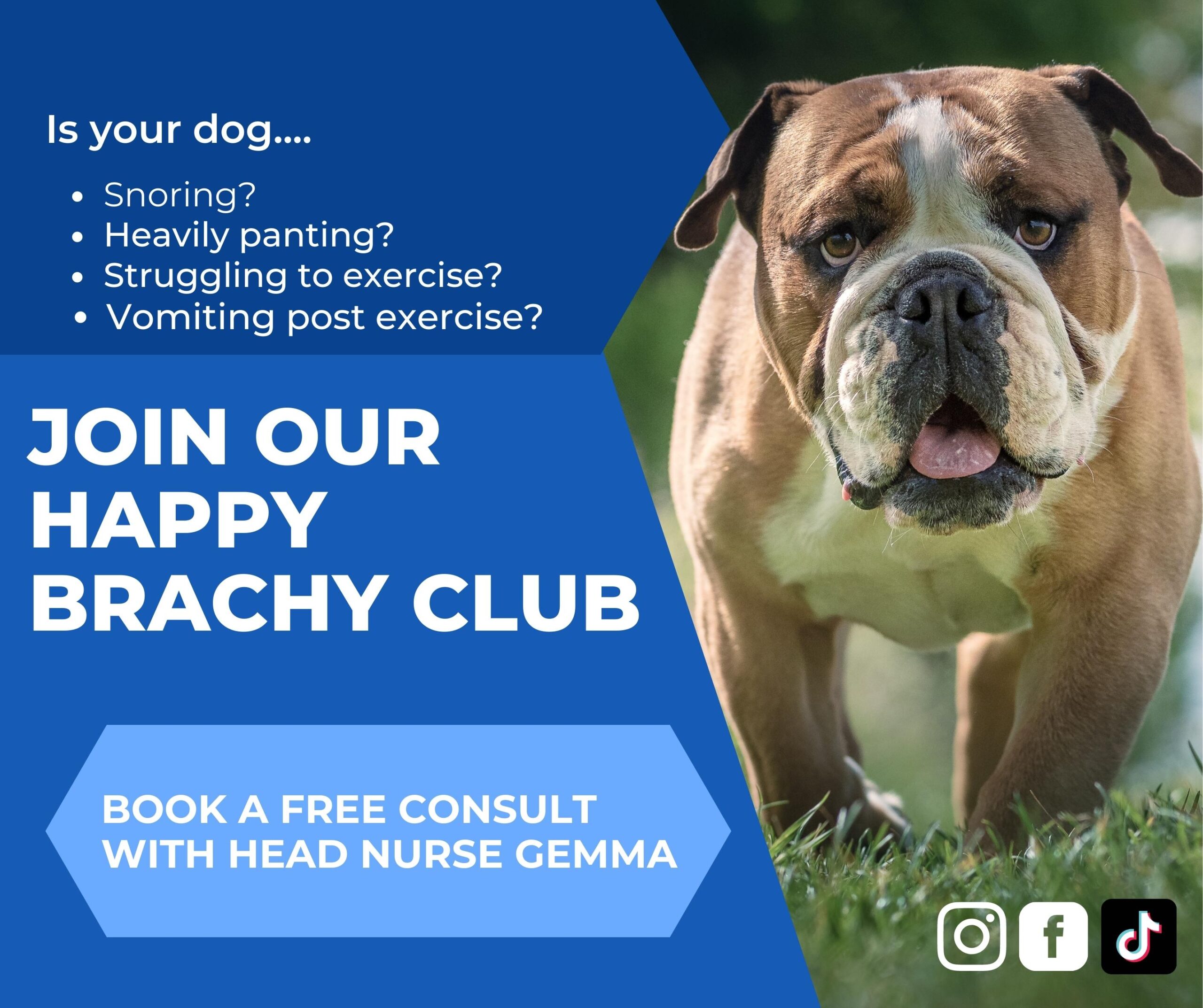 Are you an owner of a BRACHYCEPHALIC dog?
Then come to our FREE nurse clinics dedicated to brachycephalic breeds for a free health check 👩‍⚕️🩺
60% of owners are unaware of obstructed breathing associated with short muzzle and anatomical changes to upper airways.
Approximately 50% of pugs and bulldogs suffer from BOAS (brachycephalic obstructive airway syndrome), which can get progressively worse with time and/or weight gain, leading to reduced exercise tolerance, fatigue and ultimately shorter life expectancy.
So, get your baby checked in 📋📆✅
We can support you in looking after them to ensure a long, happy and pain-free life for them 🐶🧡🐶