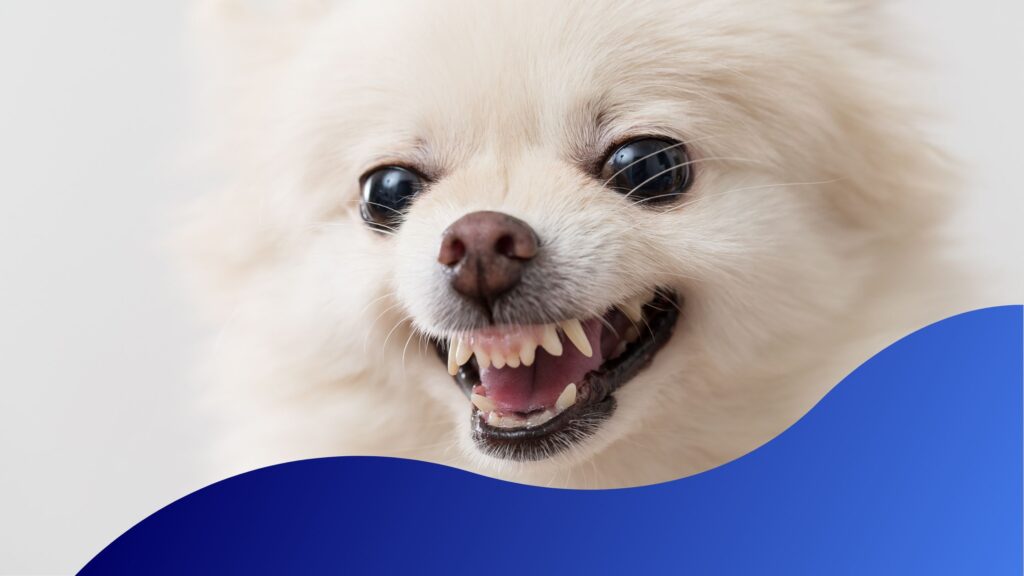 Dental disease is one of the most common conditions seen by veterinarians. Over 80% of dogs over the ages of three have active dental disease. Few dogs show obvious signs of dental disease, so it is important pet parents with the help of veterinarians to try to uncover this hidden and often painful condition.
Dogs can suffer from many of the same or similar dental diseases as humans.
However, while the most common oral disease in humans is tooth decay or cavities, in dogs it is periodontal disease.
Whether or not someone develops tooth decay depends on a number of factors, including the environment, bacterial plaque, and diet, but ultimately leads to tooth decay.
In dogs, tooth decay is rare and accounts for less than 10% of all dental problems. The most common dental problems in dogs are periodontal disease and broken teeth.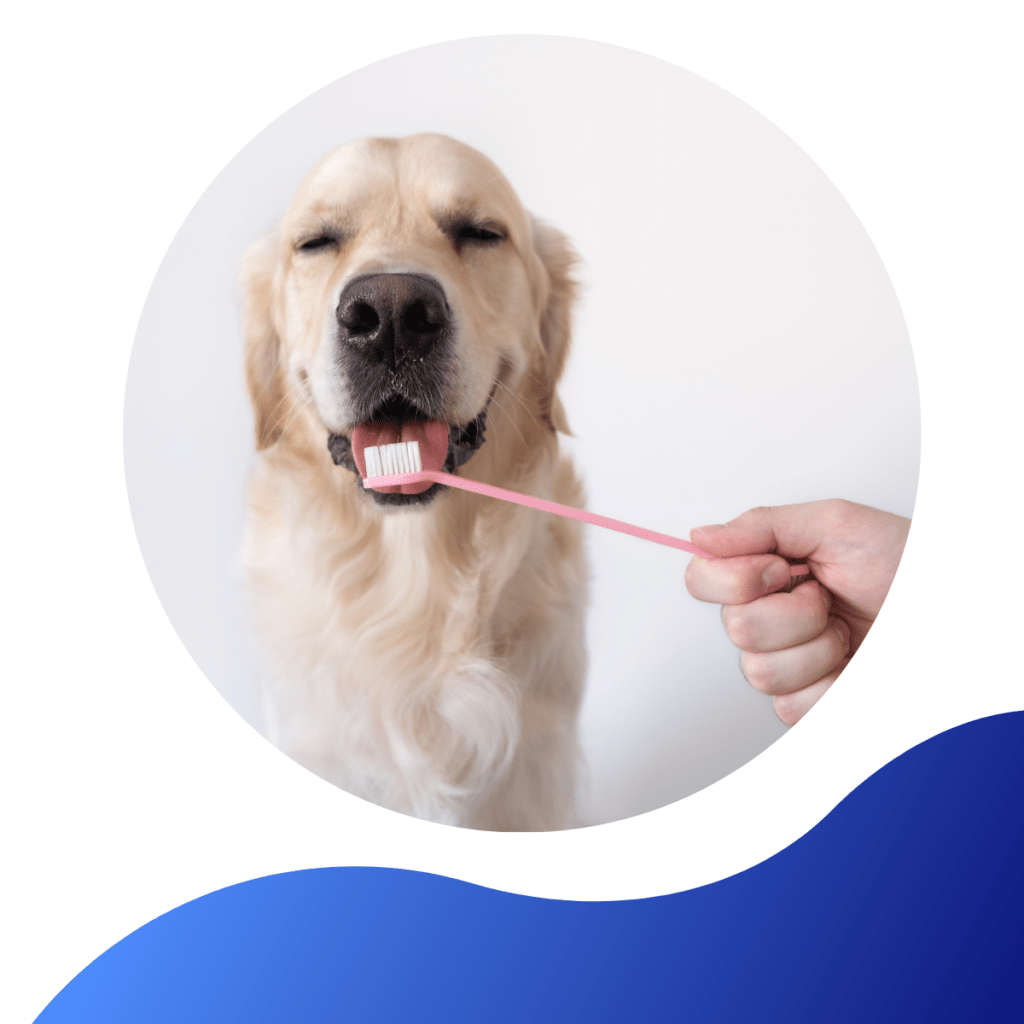 What is Periodontitis disease?
Periodontal disease is a term used to describe infection and inflammation related to the periodontal (tissue surrounding teeth).
Specifically, four tissues make up the periodontal. These are the gum, cementum (root surface lining), periodontal ligament (ligament that attaches root to bone), and alveolar bone.
Periodontal disease begins with gingivitis and, if left untreated, the infection often spreads deeper into the socket, destroying bone. Eventually, teeth become loose and may fall out over time.
What causes Periodontitis Disease?
Bacteria in your dog's mouth can build up and eventually turn into plaque, meet other minerals, and harden after two to three days. Tartar will then form on the teeth and become harder to scrape.
The immune system will begin to fight this build-up of bacteria, causing reactions such as inflamed gums and more obvious signs of gum disease.
Poor diet and nutrition can determine whether your dog will develop periodontal disease, as can environmental factors such as grooming habits (how often does your dog lick himself? ), dirty toys, aligned teeth (puppies with crowded teeth are more prone to gum disease) and oral hygiene.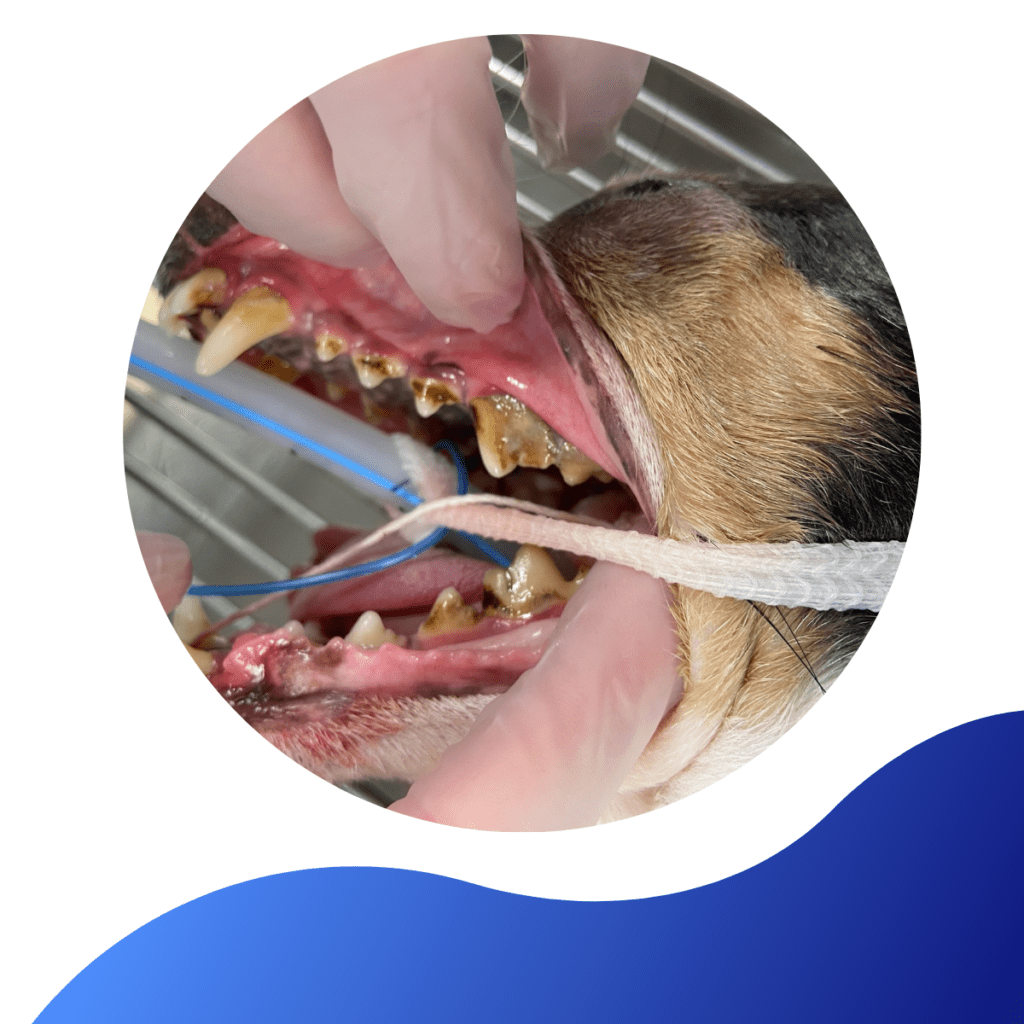 How can I Prevent My Dog Getting Periodontal Disease?
Fortunately, our pet parents can prevent periodontal disease in our dogs, and the disease can be treated and reversed – if caught early.
When it comes to your dog's oral health, don't slack off or procrastinate. Similar to their people, they need regular dental check-ups to monitor oral hygiene and identify problem spots.
Your dog should visit the vet at least once a year for an oral health assessment.
---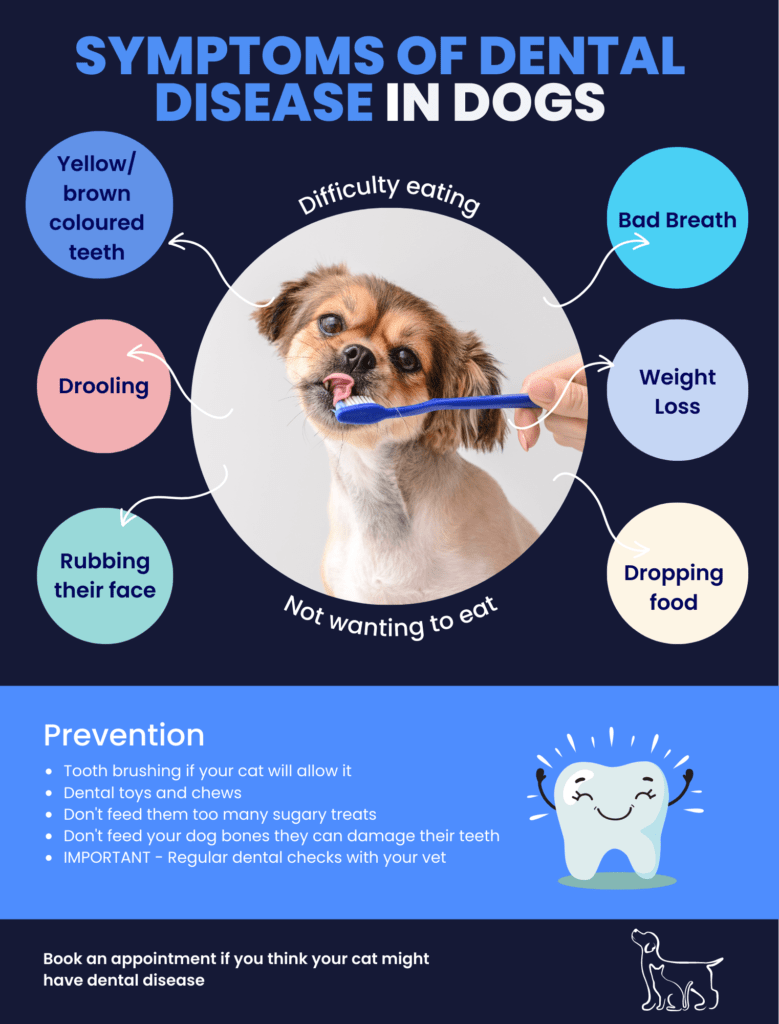 If your cat is showing signs of dental disease or you have some concerns please don't hesitate to contact us.
Thanks for reading, until next time…